Intuitive and accessible
LogicalDOC Document Management
Product Overview
LogicalDOC is the best choice among document management solutions. It features an intuitive interface that is so easy to use it requires no training. It utilizes advanced technology and widely-accepted international standards to facilitate a non-invasive integration with your system. LogicalDOC will solve all of your document management needs.

THANKS TO LOGICALDOC YOU ARE:
Autonomous
LogicalDOC interface is so intuitive that you do not need training.
You can view it as an external disk on your system. Simply drag and drop files!
Free
LogicalDOC automatically imports all of your business files, indexing and making them available for research and collaboration.
Just enough time for a coffee!
Secure
Store any size document or group of documents through a secure, central repository.
The use of better technology ensures high standards of stability.


A good Investment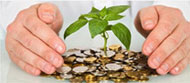 Our company's business model minimizes your expenses without sacrificing product quality. LogicalDOC's low start-up cost makes it easy and affordable to adopt. Your company will save time and money every year with LogicalDOC.
Unlimited Support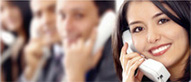 LogicalDOC is professionally supported by Logical Objects' engineers, ensuring a professional system configuration and fast response to your demands. Once in production, our skilled personnel are at your disposal.
High Portability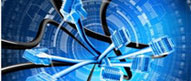 The LogicalDOC solution works well on a broad range of hardware and software, having successfully passed rigorous testing before each new release. The data is migrated from one version of the software to the next.
Cost effective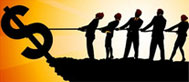 LogicalDOC allows you to eliminate paper documents, freeing up valuable storage space to reuse as you want. Using the search feature, you can find your documents in seconds without ever leaving your desk.
LogicalDOC Cloud
No Hardware to setup / No Software to install
Document Sharing and Collaboration
Online Data Backup