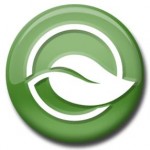 Nearly all companies, regardless of their field, have large hard-copy document archives. Managing such archives is difficult and time-consuming, and the archives themselves consume large amounts of space. LogicalDOC includes an OCR function that converts scanned documents into searchable texts even if they are images or raster PDFs. The direct TWAIN integration, along with a number of procedures to import data from existing file systems, gives you the ability to replace your hard-copy archive without manual data entry. Using a professional scanner for volumes, you can opt for a scan-to-folder approach and LogicalDOC will import all the scanned files to this target folder.


For the Paperless Office, LogicalDOC answers the following needs
Space conservation, allowing you to destroy or de-localize document hard copies
Very quick access to information
Access to documents from remote locations
Improved security
Ability to log activity and changes to the archives
Handled Documents
Practices
Contracts
Documentations
Involved Offices and Personnel
Direction
Commercial Direction
Marketing Manager
Agents
Commercial Secretary
Technical Office
Improved Processes
Management of the documents archive
Production, handling, and consultation of documents
Security management
Advantages of Digitizing Files
Using digital documents frees up a lot of storage space for your organization by allowing you to discard the hard copies or store them off-site. A remote archive allows access to documents at any time and place. Additionally, this system offers better protection of sensitive information and logs all activity involving the company's documents.